News Updates
MBA in Tasmania (Australia)
If you are seeking to advance your career opportunities, your salary and your competitive advantage in the job market, then undertaking the MBA is a wise investment in your professional and personal future.
The UTAS MBA is highly regarded for its relevance to industry, its innovative specializations, its flexible delivery and ease of access. Taught by leading academics, and visiting practitioners from industry, the courses can be taken on campus, by distance, during semester, intensively over the summer, part-time or full-time, or any combination of these alternatives.
UTAS offers the following traditional and specialized MBA programs: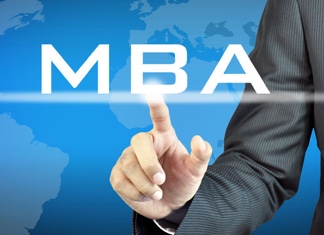 Master of Business Administration (Spec)
University of Tasmania (UTAS)
This program is designed to provide graduates with a strong foundation in the core aspects of management. They provide graduates with broad management knowledge and the skills to effectively manage an organization at both operational and strategic levels. Focus is placed on gaining and sustaining competitive advantage in the market place.
It is suitable for people already in positions of responsibility who possess higher management and leadership potential, or those who aspire to general management or senior functional management roles.
The Specializations available in the Master of Business Administration (Specialization) degree include: Aquaculture, Asian Studies, Corporate Governance, Finance, Human Resource Management, Information Systems, International Business, International Relations, Journalism and Media Studies, Marketing and Professional Accounting.
Master of Business Administration (Health Management)
University of Tasmania
The aim of the Master of Business Administration (Health Management) is to provide participants with the skills required to further their business knowledge and for managing and leading within the health sector as well as providing an opportunity to integrate work and learning through a work placement program.
Graduates will be able to successfully assume leadership roles in health services in a wide variety of settings, and will be able to undertake a pro-active role in advancing their organization
Master of Business Administration (Maritime and Logistics Management)
University of Tasmania
This program combines all the subjects of a traditional MBA with a strong maritime and logistics focus. It is intended for those already employed in the fast growing maritime or transport industries, or those seeking to gain management positions within the international maritime and transport sectors.
Graduates will be eligible to apply for senior management positions in international businesses in transport, logistics and maritime industries; ports and terminals management and administration at local and international levels; and government positions.
Admission & Prerequisites
To be eligible for entry applicants must have completed an Australian Bachelor's degree or equivalent program.
For entry into all postgraduate courses, international students must provide an IELTS test score of at least Band 6 with a minimum of 6.0 on all bands or a TOEFL score of 575 with a Test of Written English score of no less than 4.5. This test must not be more than 24 months old. Candidates having less score can apply with additional ELICOS
You may contact CAAN World Consultants for further details or you may send your query at study@caanworld.net
---